DEAL PRICE


£97.00

REG. PRICE


£295.00

YOU SAVE


67%
324

People Claimed This Deal!
4 Proven Strategies To Explode Your Business With Facebook Ads!
---
Includes 4 Weekly Video Modules, step by step practical actions to implement to explode your business with Facebook Ads.
PLUS:
FREE Content Updates
Recorded Live Q&A Sessions with Anna Davidson Thawe
Dedicated Members Area
Lifetime Access To Secret Facebook Group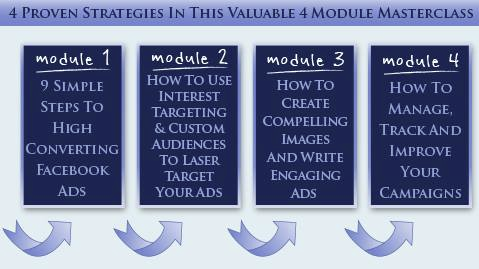 Here's what Sophie Mahir, a Coach & Speaker thought of my previous Masterclass.


MODULE 1- The 9 Simple Steps To High Converting FB Ads
---
Simple Process To Follow For Each Campaign

Ensure You're Creating High Converting Ads

The 3 Highest Converting Ads To Supercharge Your Business


MODULE 2 - How To Use Interest Targeting & Custom Audiences To Laser Target Your Ads
---
Create Laser Targeted Leads That Convert Cold Traffic To Buying Customers

How To Use Precise Interests To Gain An Evergreen Flow Of Leads

Learn How To Target Your Competitors Fans


MODULE 3 - How To Create Compelling Images And Write Engaging Ads
---
• The 5 Best Images To Increase Your Clicks And Convert Cold Traffic

• Learn Copy That Sells For All Your Ads

• 7 Killer Headlines To Attract Your Target & Increase Your Clicks


MODULE 4 - How To Manage, Track & Improve Your Campaigns
---
• Manage Your Campaigns To Profit

• Habitual Tracking For Your Ads So You Can Be A Step Ahead Of Your Competition

• Learn My 3 Steps To Modifying and Improving Your Ads To increase ROI
2 x BONUSES

---

Bonus 1: 'Underground Retargeting Secrets' Value £147
Learn how visitors can go to your website and can be followed and targeted
How next you can target these website visitors with Facebook Ads
BONUS 2: ABC Flow Chart To Facebook Ads Value £47
Flow diagram to take you step by step from beginner to pro with Facebook Ads. This useful guide will be your bible throughout the masterclass.


100% Money Back Guarantee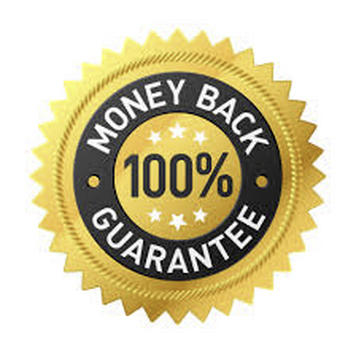 Powered By Easy Deal Builder